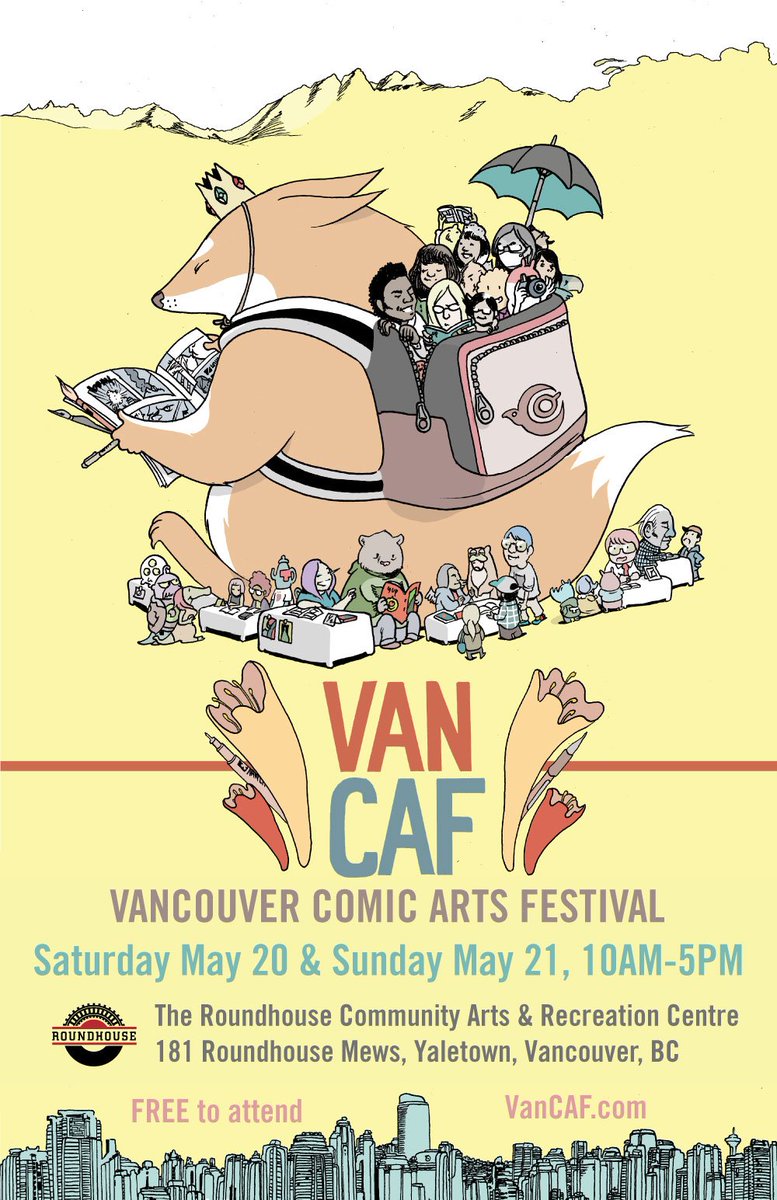 Hello! Sorry I've been MIA for a while. I've been working on some exciting collaborative projects that will hopefully be ready for your viewing pleasure soon.
Until then, allow me to recommend the work of some comic artists whom I adore!
Peter Chiykowski (Rock, Paper, Cynic) and I are not running a table of fun and good times at VanCAF this year, but these amazing artists are:
If you're in Vancouver today, head to Yaletown Roundhouse and check out the spots marked on the treasure map below.
If you're not in Vancouver, check out their websites.
I'm sure you'll enjoy their work as much as I do!